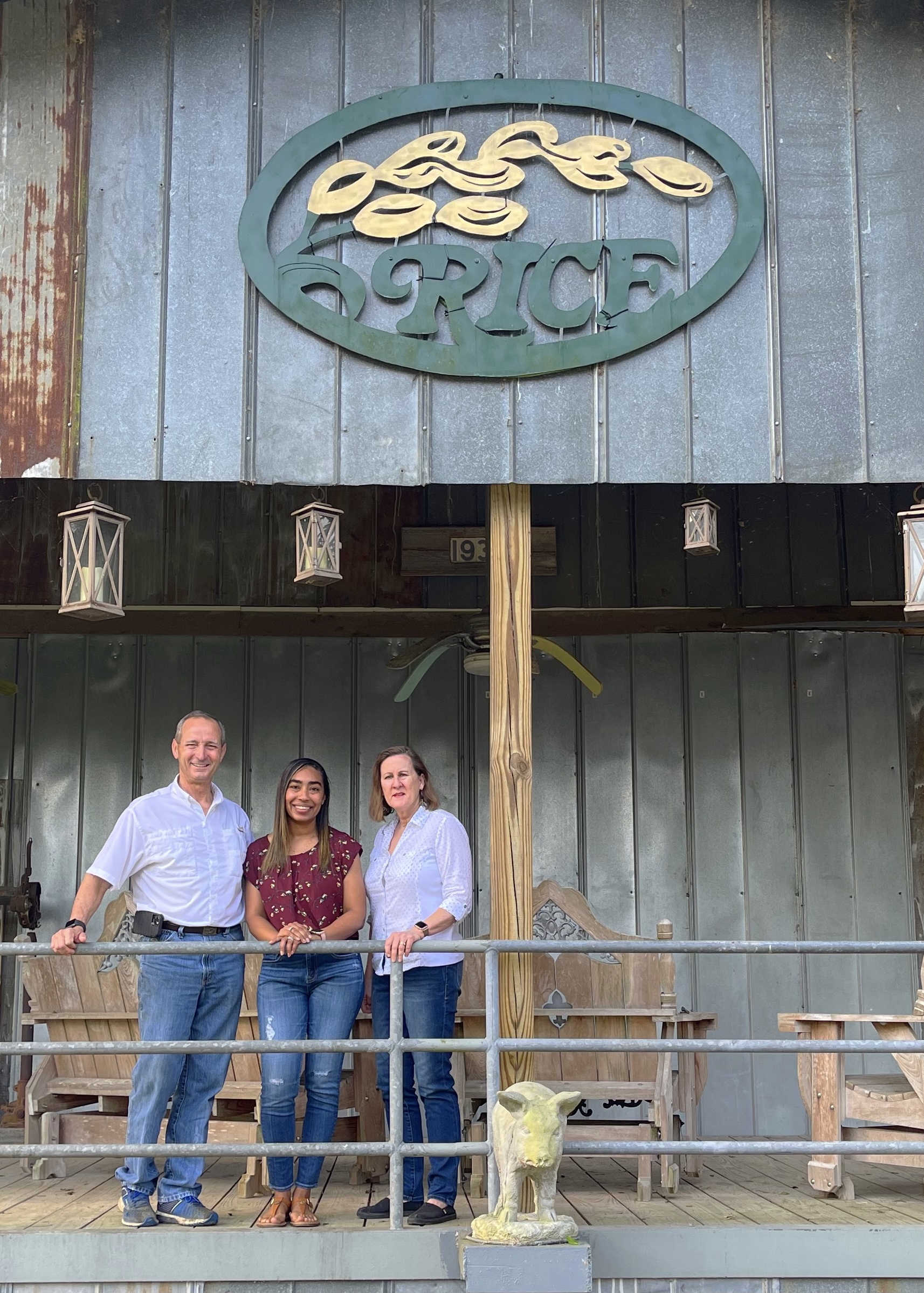 About Bertrand Rice
Bertrand Rice, owned by David and Lorraine Bertrand, is located at
10105 Seward Lane off the Lauderdale Highway between Elton & Kinder. David has been in the rice business all his life. An artist at heart, he has found a way to pursue his creative inclinations. Each year he creates a new design for the Christmas season. It is then printed on cotton rice bags. If you would like we will print a personalized greeting or custom logo on the back of the bags in full color. Or he can create a bag for any special occasion. You may also purchase rice in plain cotton bags throughout the year for those of you who need rice year round.

Born in 1955, Louisiana natives David and Lorraine Bertrand live in the rural farmland of Ile de Pins (Pine Island) outside of Elton, Louisiana. They live on the ancestral family farm where Lorraine grew up. David's latest project is the children's book "Petite Ga-Tor & The Musical Grand Bois" based on Lorraine's ancestors and what brought them to live at this site. David has written and illustrated the book.

David began producing Christmas Rice Bags in 1984 and Mardi Gras Rice Bags in 1992. In 1997 he relocated the business to its current location.
Lorraine has retired from her career as a school nurse and now works with David full time.

Perfect Prints, LLC by Christina will still be located at 10105 Seward Lane. Christina is extremely excited about her new business venture.
Christina has been an Elton native for all her life. She is a devoted wife and mother of two.

For your convenience, UPS passes every day. We can ship your order directly to you or gifts directly to your friends. We also accept VISA, Mastercard and American Express.